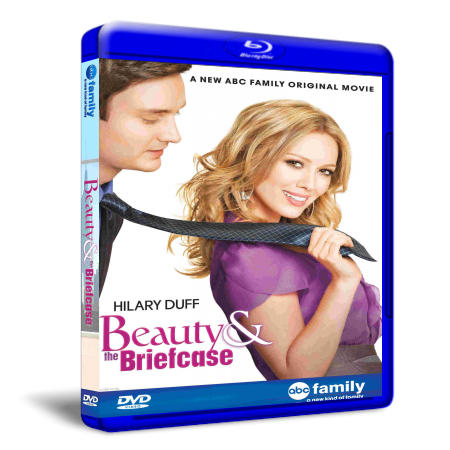 Lane Silverman (Hilary Duff), una esforzada escritora de moda independiente, desesperada por vender un artículo para pagar su alquiler, se tropieza con la cruda realidad cuando Cosmopolitan desestima su proyecto. Entonces, para probar su idea, ella se convierte en una chica elegantemente vestida que trabaja en Wall Street y todo lo que tiene que hacer ahora es conocer al hombre correcto y adinerado que la encuentre sexy, encantadora, bella y positivamente irresistible… en dos meses. Comedia romántica basada en "Diary of a Working Girl", de Daniella Brodsky.
TÍTULO ORIGINAL: Beauty & The Briefcase (AKA The Business of Falling in Love) (TV)
AÑO: 2010
DURACIÓN: 87 minutos.
PAÍS: Estados Unidos
DIRECTOR: Gil Junger
GUIÓN: Michael Horowitz (Libro: Daniella Brodsky)
FOTOGRAFÍA: Greg Gardiner
REPARTO: Hilary Duff, Matt Dallas, Jennifer Coolidge, Chris Carmack, Jaime Pressly, Michael McMillian, Dean J. West, Lacey Minchew, Billy Slaughter, Edrick Browne, Patricia French, Kevin Kirkpatrick, Courtney J. Clark
PRODUCTORA: ABC Family
GÉNERO: Romance. Comedia | Comedia romántica. Adolescencia. Moda. Bolsa & negocios
Calidad: BRrip
Peso: 697 Mb
Duración: 1:26:34 Hs.
Codec video: Xvid
Formato: Avi
Resolución: 624 x 352
Bitrate del video: 989 Kbps
Frame rate: 23.976 fps
Idioma: Español Latino
Codec Audio: MP3
Bitrate Audio: 128 Kb/s 44100hz
Link:  intercambiables
Este contenido lamentablemente ya no se encuentra disponible, pero pueden encontrar muchas películas de comedia aquí.